Trade Stock CFDs with CMS Prime
CMS Prime provides access to trade a growing list of equities as Stock CFDs commission free. A trader can buy and sell stocks online without owning the underlying asset and benefit from both rising and falling shares across many sectors such as Technology, Energy, Utilities, Healthcare, Industrial and Consumer products.
​ Stock CFDs are traded using a leverage, enabling the trader to gain exposure to a share using a smaller amount of money or margin which is particularly attractive while trading some of the more expensive stocks. CMS Prime's clients now have more options for diversifying their investments.
Benefit of trading Stock CFDs with CMS Prime: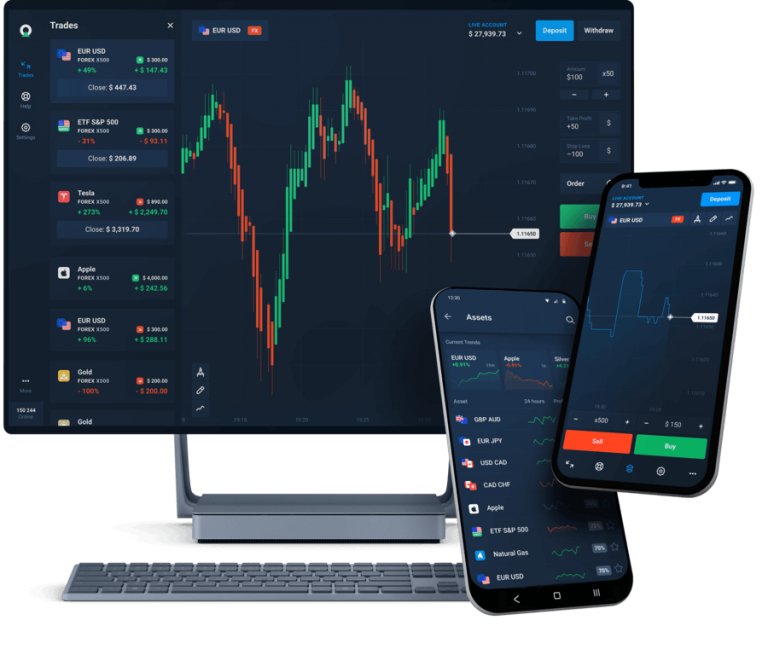 | Symbol | Name | Commission | Currency | Contract Size (1 Lot) | Margin | Min Volume | Max Volume | Trading Hours (GMT) |
| --- | --- | --- | --- | --- | --- | --- | --- | --- |
| AAPL | Apple | Commission Free | USD | 1 Share | 20% | 1 | 500 | Mon - Fri 13:30 - 20:00 |
| ABBVIE | AbbVie | Commission Free | USD | 1 Share | 20% | 1 | 500 | Mon - Fri 13:30 - 20:00 |
| ALIBABA | Alibaba | Commission Free | USD | 1 Share | 20% | 1 | 500 | Mon - Fri 13:30 - 20:00 |
| AMAZON | Amazon | Commission Free | USD | 1 Share | 20% | 1 | 500 | Mon - Fri 13:30 - 20:00 |
| AT&T | AT&T | Commission Free | USD | 1 Share | 20% | 1 | 500 | Mon - Fri 13:30 - 20:00 |
| BAC | Bank of America | Commission Free | USD | 1 Share | 20% | 1 | 500 | Mon - Fri 13:30 - 20:00 |
| BAIDU | Baidu | Commission Free | USD | 1 Share | 20% | 1 | 500 | Mon - Fri 13:30 - 20:00 |
| BBD | Banco Bradesco | Commission Free | USD | 1 Share | 20% | 1 | 500 | Mon - Fri 13:30 - 20:00 |
| BNTX | BIONTECH SE-ADR | Commission Free | USD | 1 Share | 20% | 1 | 500 | Mon - Fri 13:30 - 20:00 |
| BOEING | Boeing | Commission Free | USD | 1 Share | 20% | 1 | 500 | Mon - Fri 13:30 - 20:00 |
| BUD | Anheuser-Busch | Commission Free | USD | 1 Share | 20% | 1 | 500 | Mon - Fri 13:30 - 20:00 |
| BYND | Beyond Meat | Commission Free | USD | 1 Share | 20% | 1 | 500 | Mon - Fri 13:30 - 20:00 |
| CIB | Bancolombia | Commission Free | USD | 1 Share | 20% | 1 | 500 | Mon - Fri 13:30 - 20:00 |
| CISCO | Cisco Systems | Commission Free | USD | 1 Share | 20% | 1 | 500 | Mon - Fri 13:30 - 20:00 |
| CITI | Citigroup | Commission Free | USD | 1 Share | 20% | 1 | 500 | Mon - Fri 13:30 - 20:00 |
| CMCSA | Comcast | Commission Free | USD | 1 Share | 20% | 1 | 500 | Mon - Fri 13:30 - 20:00 |
| COIN | COINBASE GLOBAL INC -CLASS A | Commission Free | USD | 1 Share | 20% | 1 | 500 | Mon - Fri 13:30 - 20:00 |
| COP | Conoco Philiprs | Commission Free | USD | 1 Share | 20% | 1 | 500 | Mon - Fri 13:30 - 20:00 |
| CRM | SALESFORCE.COM INC | Commission Free | USD | 1 Share | 20% | 1 | 500 | Mon - Fri 13:30 - 20:00 |
| CVX | Chevron | Commission Free | USD | 1 Share | 20% | 1 | 500 | Mon - Fri 13:30 - 20:00 |
| DISNEY | Walt Disney | Commission Free | USD | 1 Share | 20% | 1 | 500 | Mon - Fri 13:30 - 20:00 |
| EC | Ecopetrol | Commission Free | USD | 1 Share | 20% | 1 | 500 | Mon - Fri 13:30 - 20:00 |
| EXXON | Exxon Mobil | Commission Free | USD | 1 Share | 20% | 1 | 500 | Mon - Fri 13:30 - 20:00 |
| FB | Facebook | Commission Free | USD | 1 Share | 20% | 1 | 500 | Mon - Fri 13:30 - 20:00 |
| GGAL | Grupo Financiero Galicia | Commission Free | USD | 1 Share | 20% | 1 | 500 | Mon - Fri 13:30 - 20:00 |
| GOOG | Alphabet | Commission Free | USD | 1 Share | 20% | 1 | 500 | Mon - Fri 13:30 - 20:00 |
| HD | Home Depot | Commission Free | USD | 1 Share | 20% | 1 | 500 | Mon - Fri 13:30 - 20:00 |
| HON | HONEYWELL INTERNATIONAL INC | Commission Free | USD | 1 Share | 20% | 1 | 500 | Mon - Fri 13:30 - 20:00 |
| HOOD | Robinhood Markets INC | Commission Free | USD | 1 Share | 20% | 1 | 500 | Mon - Fri 13:30 - 20:00 |
| HSBCn | HSBC Holdings | Commission Free | USD | 1 Share | 20% | 1 | 500 | Mon - Fri 13:30 - 20:00 |
| IBM | INTL Business Machines | Commission Free | USD | 1 Share | 20% | 1 | 500 | Mon - Fri 13:30 - 20:00 |
| INTEL | Intel Corp | Commission Free | USD | 1 Share | 20% | 1 | 500 | Mon - Fri 13:30 - 20:00 |
| JD | JD.com | Commission Free | USD | 1 Share | 20% | 1 | 500 | Mon - Fri 13:30 - 20:00 |
| JNJ | Johnson Johnson | Commission Free | USD | 1 Share | 20% | 1 | 500 | Mon - Fri 13:30 - 20:00 |
| JPM | JPMorgan Chase | Commission Free | USD | 1 Share | 20% | 1 | 500 | Mon - Fri 13:30 - 20:00 |
| KO | Coca Cola | Commission Free | USD | 1 Share | 20% | 1 | 500 | Mon - Fri 13:30 - 20:00 |
| LI | LI AUTO INC - ADR | Commission Free | USD | 1 Share | 20% | 1 | 500 | Mon - Fri 13:30 - 20:00 |
| LULU | LULULEMON ATHLETICA INC | Commission Free | USD | 1 Share | 20% | 1 | 500 | Mon - Fri 13:30 - 20:00 |
| MA | Mastercard | Commission Free | USD | 1 Share | 20% | 1 | 500 | Mon - Fri 13:30 - 20:00 |
| MCD | McDonald's | Commission Free | USD | 1 Share | 20% | 1 | 500 | Mon - Fri 13:30 - 20:00 |
| MELI | Mercado Libre | Commission Free | USD | 1 Share | 20% | 1 | 500 | Mon - Fri 13:30 - 20:00 |
| MMM | 3M | Commission Free | USD | 1 Share | 20% | 1 | 500 | Mon - Fri 13:30 - 20:00 |
| MRNA | MODERNA INC | Commission Free | USD | 1 Share | 20% | 1 | 500 | Mon - Fri 13:30 - 20:00 |
| MSFT | Microsoft | Commission Free | USD | 1 Share | 20% | 1 | 500 | Mon - Fri 13:30 - 20:00 |
| MU | Micron | Commission Free | USD | 1 Share | 20% | 1 | 500 | Mon - Fri 13:30 - 20:00 |
| NEM | Newmont Mining | Commission Free | USD | 1 Share | 20% | 1 | 500 | Mon - Fri 13:30 - 20:00 |
| NFLX | Netflix | Commission Free | USD | 1 Share | 20% | 1 | 500 | Mon - Fri 13:30 - 20:00 |
| NIO | NIO | Commission Free | USD | 1 Share | 20% | 1 | 500 | Mon - Fri 13:30 - 20:00 |
| NTES | NetEase | Commission Free | USD | 1 Share | 20% | 1 | 500 | Mon - Fri 13:30 - 20:00 |
| NVAX | Novavax | Commission Free | USD | 1 Share | 20% | 1 | 500 | Mon - Fri 13:30 - 20:00 |
| NVIDIA | Nvidia | Commission Free | USD | 1 Share | 20% | 1 | 500 | Mon - Fri 13:30 - 20:00 |
| NVS | Novartis | Commission Free | USD | 1 Share | 20% | 1 | 500 | Mon - Fri 13:30 - 20:00 |
| ORCL | Oracle | Commission Free | USD | 1 Share | 20% | 1 | 500 | Mon - Fri 13:30 - 20:00 |
| PEP | PepsiCo | Commission Free | USD | 1 Share | 20% | 1 | 500 | Mon - Fri 13:30 - 20:00 |
| PFIZER | Pfizer | Commission Free | USD | 1 Share | 20% | 1 | 500 | Mon - Fri 13:30 - 20:00 |
| PG | Procter Gamble | Commission Free | USD | 1 Share | 20% | 1 | 500 | Mon - Fri 13:30 - 20:00 |
| PM | Philip Morris | Commission Free | USD | 1 Share | 20% | 1 | 500 | Mon - Fri 13:30 - 20:00 |
| RIOT | riot blockchain | Commission Free | USD | 1 Share | 20% | 1 | 500 | Mon - Fri 13:30 - 20:00 |
| SBUX | Starbucks | Commission Free | USD | 1 Share | 20% | 1 | 500 | Mon - Fri 13:30 - 20:00 |
| SE | SEA LTD-ADR | Commission Free | USD | 1 Share | 20% | 1 | 500 | Mon - Fri 13:30 - 20:00 |
| SHOP | SHOPIFY INC - CLASS A | Commission Free | USD | 1 Share | 20% | 1 | 500 | Mon - Fri 13:30 - 20:00 |
| SNOW | SNOWFLAKE INC-CLASS A | Commission Free | USD | 1 Share | 20% | 1 | 500 | Mon - Fri 13:30 - 20:00 |
| SNP | China Petroleum | Commission Free | USD | 1 Share | 20% | 1 | 500 | Mon - Fri 13:30 - 20:00 |
| SPCE | VIRGIN GALACTIC HOLDINGS INC | Commission Free | USD | 1 Share | 20% | 1 | 500 | Mon - Fri 13:30 - 20:00 |
| SPOT | Spotify Technology SA | Commission Free | USD | 1 Share | 20% | 1 | 500 | Mon - Fri 13:30 - 20:00 |
| SQ | SQUARE INC - A | Commission Free | USD | 1 Share | 20% | 1 | 500 | Mon - Fri 13:30 - 20:00 |
| STX | Seagate | Commission Free | USD | 1 Share | 20% | 1 | 500 | Mon - Fri 13:30 - 20:00 |
| TCOM | Trip.com Group | Commission Free | USD | 1 Share | 20% | 1 | 500 | Mon - Fri 13:30 - 20:00 |
| TOYOTA | Toyota Motor | Commission Free | USD | 1 Share | 20% | 1 | 500 | Mon - Fri 13:30 - 20:00 |
| TRMB | TRIMBLE INC | Commission Free | USD | 1 Share | 20% | 1 | 500 | Mon - Fri 13:30 - 20:00 |
| TSLA | Tesla | Commission Free | USD | 1 Share | 20% | 1 | 500 | Mon - Fri 13:30 - 20:00 |
| TSM | Taiwan Semiconductor | Commission Free | USD | 1 Share | 20% | 1 | 500 | Mon - Fri 13:30 - 20:00 |
| TWTR | TWITTER INC | Commission Free | USD | 1 Share | 20% | 1 | 500 | Mon - Fri 13:30 - 20:00 |
| U | UNITY SOFTWARE INC | Commission Free | USD | 1 Share | 20% | 1 | 500 | Mon - Fri 13:30 - 20:00 |
| UL | Unilever | Commission Free | USD | 1 Share | 20% | 1 | 500 | Mon - Fri 13:30 - 20:00 |
| UNH | UnitedHealth Group | Commission Free | USD | 1 Share | 20% | 1 | 500 | Mon - Fri 13:30 - 20:00 |
| VALE | Vale do Rio Doce | Commission Free | USD | 1 Share | 20% | 1 | 500 | Mon - Fri 13:30 - 20:00 |
| VISA | Visa | Commission Free | USD | 1 Share | 20% | 1 | 500 | Mon - Fri 13:30 - 20:00 |
| VZ | Verizon Communications | Commission Free | USD | 1 Share | 20% | 1 | 500 | Mon - Fri 13:30 - 20:00 |
| WFC | Wells Fargo | Commission Free | USD | 1 Share | 20% | 1 | 500 | Mon - Fri 13:30 - 20:00 |
| WMT | Walmart | Commission Free | USD | 1 Share | 20% | 1 | 500 | Mon - Fri 13:30 - 20:00 |
| XPEV | XPENG INC - ADR | Commission Free | USD | 1 Share | 20% | 1 | 500 | Mon - Fri 13:30 - 20:00 |
| ZM | ZOOM VIDEO COMMUNICATIONS-A | Commission Free | USD | 1 Share | 20% | 1 | 500 | Mon - Fri 13:30 - 20:00 |
Frequently Asked Questions